>
>
>
Hearing equipment calibration: the basis of audiology testing1
Hearing equipment calibration: the basis of audiology testing1
According to the annual average growth rate of ISO and IEC standards, by the end of 2005, the total number of ISO and IEC standards is expected to reach 21,000. The number of international standard conversion projects will reach 8,281. By the end of 2001, China had a total of 19,744 national standards. Among them, 8,621 were adopted international standards and foreign advanced standards, and the adoption rate was 43.7%. The existing ISO and IEC standards of 17,910 have been converted into 6,364 national standards, with a conversion rate of 35.3%. Hearing equipment is a device that the country requires for metrological inspection in China. There are more than 20 national standards covering hearing equipment and calibration. Most of them are converted from ISO and IEC standards. For example, GB/T 16402-1996 acoustic plug-in headphones pure tone reference equivalent threshold sound pressure level, converted by ISO 389, GB/T 7341.1-1998 audiometer: Part 1 pure tone audiometer, converted by IEC 642-2.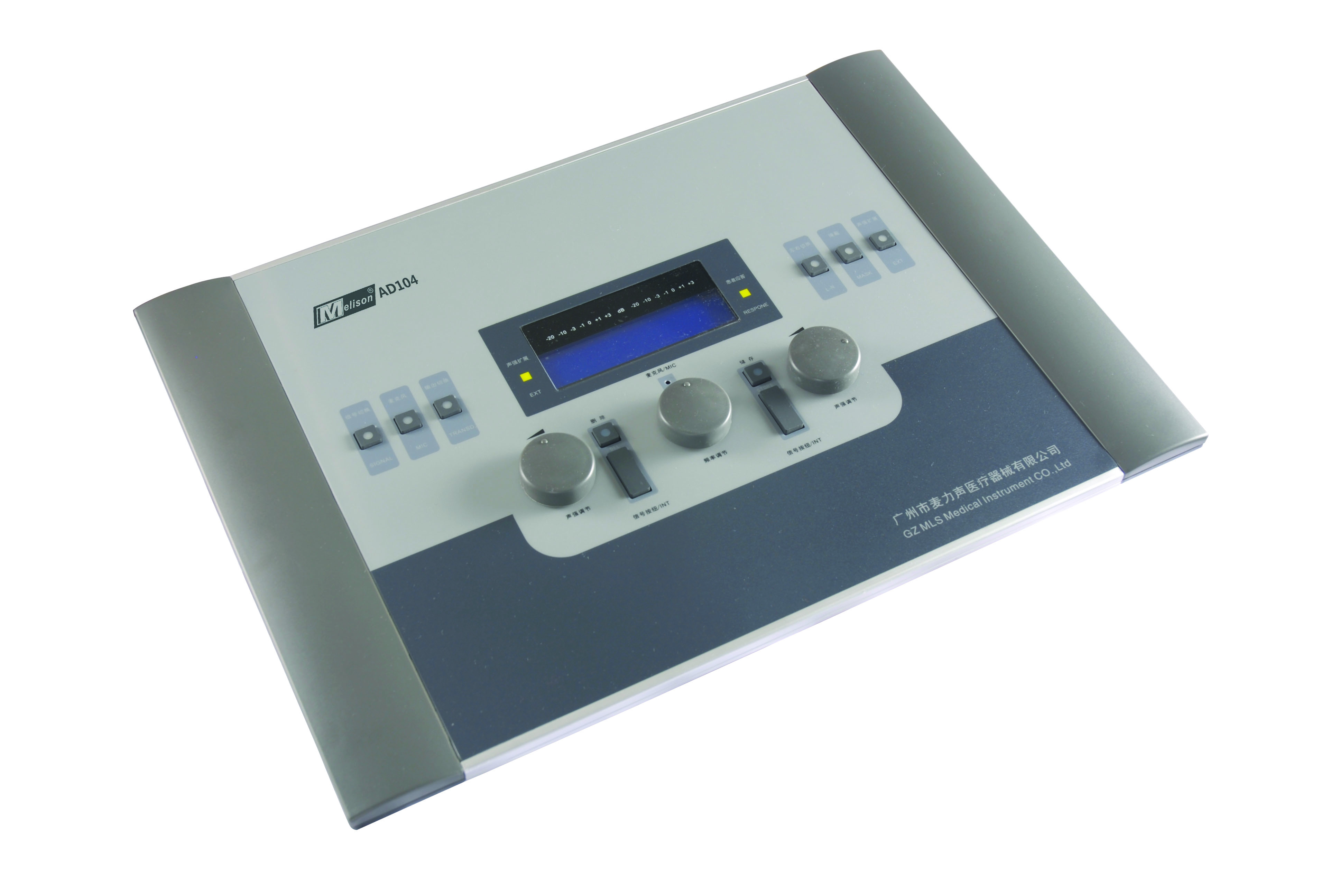 Melison audiometer AD104 for hearing test
When discussing the calibration standards for hearing equipment, it is necessary to mention the relevant standards of the American National Bureau of Standards ANSI. Although China's national standards mainly use ISO and IEC, at present, a considerable part of domestic equipment comes from American manufacturers, which are produced and quality tested according to ANSI standards. The calibration instructions and procedures provided by the manufacturer are also based on ANSI standards. In addition, studying the ANSI standard, especially the recent changes, can see the trend of the integration of this standard with international standards, which is worth learning. As the National Bureau of Standards explicitly stated in the introduction to the standard ANSI S3.6-1996 of the audiometer: "The National Bureau of Standards is making every effort to bring its standards into line with the standards established by IEC and ISO."
End
Please feel free to give your inquiry in the form below.
We will reply you in 24 hours.